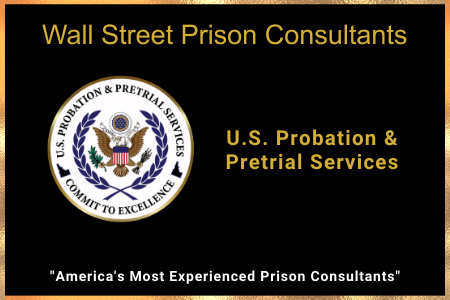 Navigating the Pre-Sentence Investigation (PSI) process can be daunting, but Wall Street Prison Consultants is here to help. Our team of experts is dedicated to providing you with the guidance and support you need to understand and successfully navigate the PSI process.
The Pre-Sentence Investigation is a crucial stage in the federal court system, as it directly influences the sentencing outcome.
During the PSI, a probation officer gathers information about your background, criminal history, personal circumstances, and the offense you have been convicted of or pleaded guilty to.
This information is then compiled into a comprehensive report, which the judge will use to determine your sentence. 
At Wall Street Prison Consultants, we understand the significant impact the PSI report can have on your life. Our assistance in this critical phase includes:
PSR Pre Sentence Report Preparation Guidance
PSI Preparation: 
We guide you in preparing for the PSI interview, ensuring you are well-informed about the process and the questions you may be asked. Our team will help you gather relevant documents, such as character letters and records of employment, education, or treatment programs, to present a comprehensive picture of your background.
Review and Analysis: 
Once the PSI report is completed, our experts will thoroughly review it for accuracy and completeness. We will identify any discrepancies, omissions, or errors that could potentially harm your case and work with you to address these issues before the report is submitted to the court.
Mitigation Strategies: 
Our team of professionals will assist you in developing effective mitigation strategies tailored to your unique circumstances. This includes crafting a compelling personal narrative, assisting with character letters, and identifying any mitigating factors that may help reduce your sentence.
Collaboration with Probation Officer: 
If necessary, we can work with a former senior US probation officer to draft a contra-report, presenting additional information or contesting any inaccuracies in the original PSI report. This can be particularly beneficial when advocating for a more favorable sentencing outcome.
By providing expert assistance throughout the Pre-Sentence Investigation process, Wall Street Prison Consultants empowers you with the knowledge and support you need to achieve the best possible outcome.
Trust our team to guide you through this critical phase, ensuring your rights are protected and your voice is heard.